El primer plóter de pluma plano en formato A2 o la impresora plana de gran formato con secado UV por leds más rentable del mundo son algunas de las grandes innovaciones de Mimaki, una empresa que apuesta por el I+D y dedica grandes esfuerzos a desarrollar tecnologías y productos innovadores. Aquí tiene algunas de las innovaciones que hemos introducido en el mercado.
---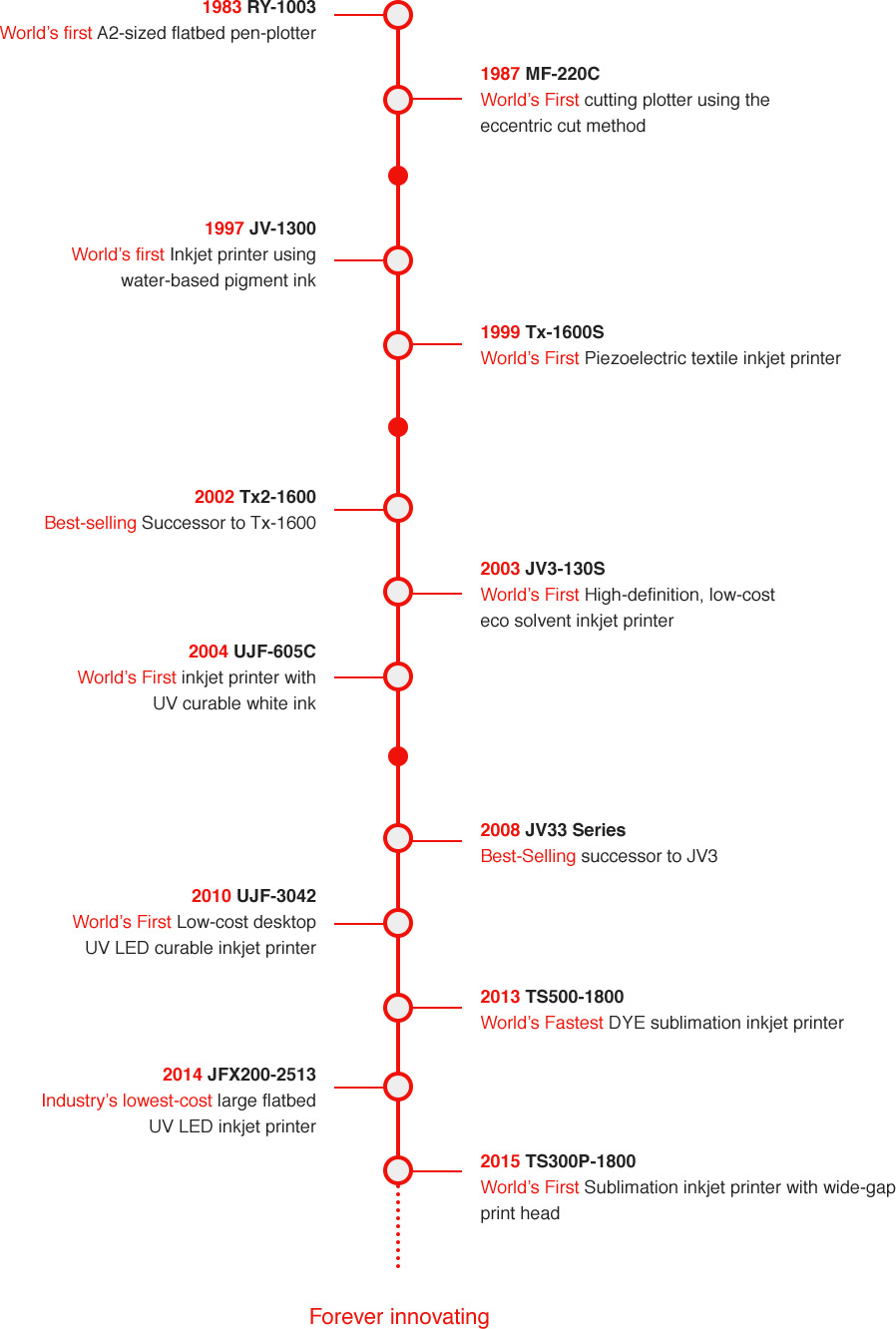 With so many first-in-the-world achievements,
Mimaki is your partner of choice for wide-format printers.