Note: This product has been discontinued. To view the latest available product in this series, please click here.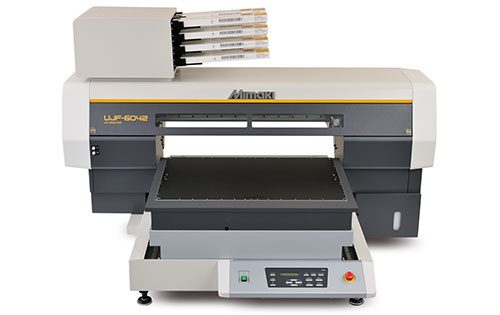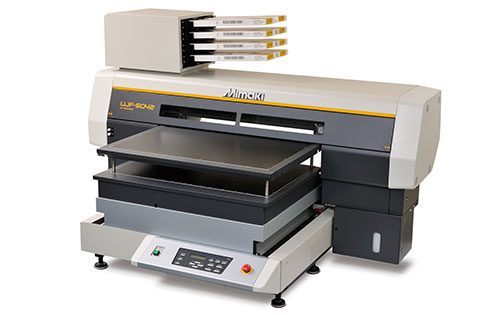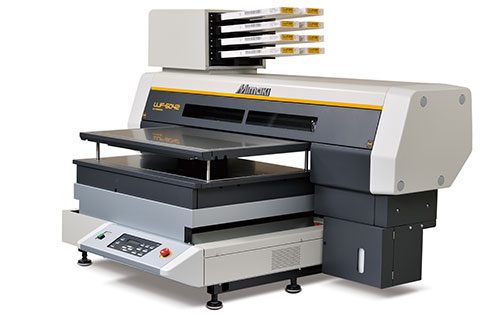 UJF-6042
Impresora plana UV LED formato A2
Basándose en el éxito de la serie UJF-3042, la UJF-6042 ahora ofrece todas las ventajas de la pequeña UJF-3042 en una versión de mayor formato A2 con una versatilidad aún mayor y espectacular reproducción de impresión de calidad fotográfica en una gama casi ilimitada de materiales, objetos y sustratos. La UJF-6042, con su mayor área de impresión abre un nuevo mundo de posibilidades para el usuario final en el mercado de producción de mayor volumen, donde se exige calidad aún superior.
| | |
| --- | --- |
| Excelente calidad de impresión de hasta 1800 x 1800 dpi | Formato plano a2 para acomodar materiales más variados |
| Impresión directa sobre sustratos de hasta 150 mm de espesor | Curado UV LED con ahorro de energía y respetuoso del medio ambiente |
| Múltiples opciones de tinta, incluyendo tinta blanca, barniz transparente, y primario | Aplicaciones especiales, p.ej. lenticular 3D y texturas únicas en metales |
Create…
regalos y novedades, lenticular 3D, álbumes de fotos, placas de identificación, interruptores de membrana, y más…