Give your creativity a glow up
JV330-160 Solvent Printer and
CJV330-160 Solvent
Print & Cut
(C)JV330-160 Solvent Printer
With the strong heritage of its predecessor, the (C)JV330-160 has been designed and developed from the ground up, featuring many new features and innovations, further improving both image quality and productivity, setting the new benchmark in Sign graphics.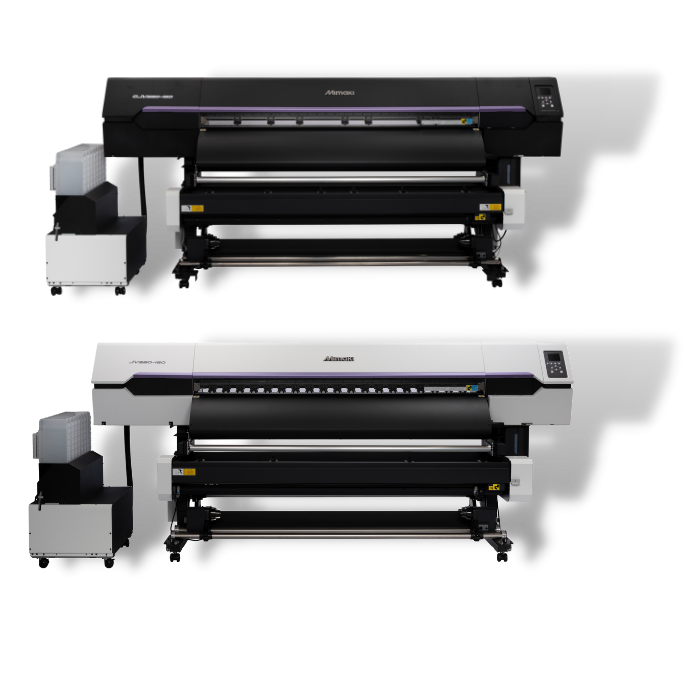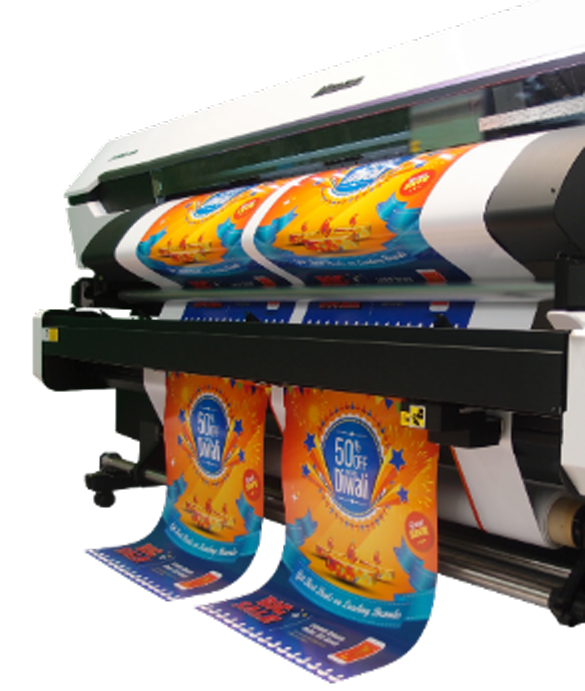 Media slitter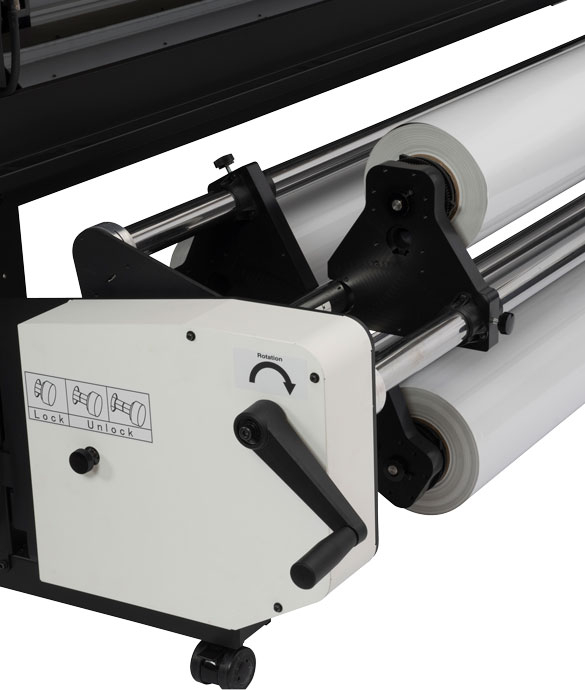 Media changer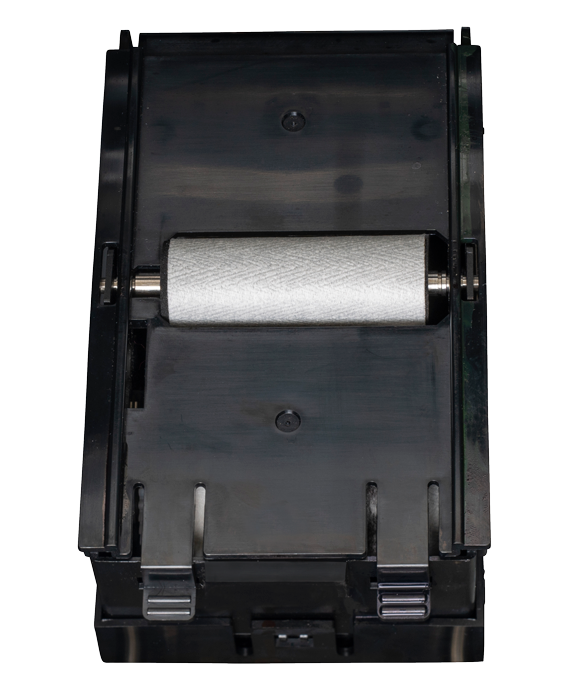 Fabric wiper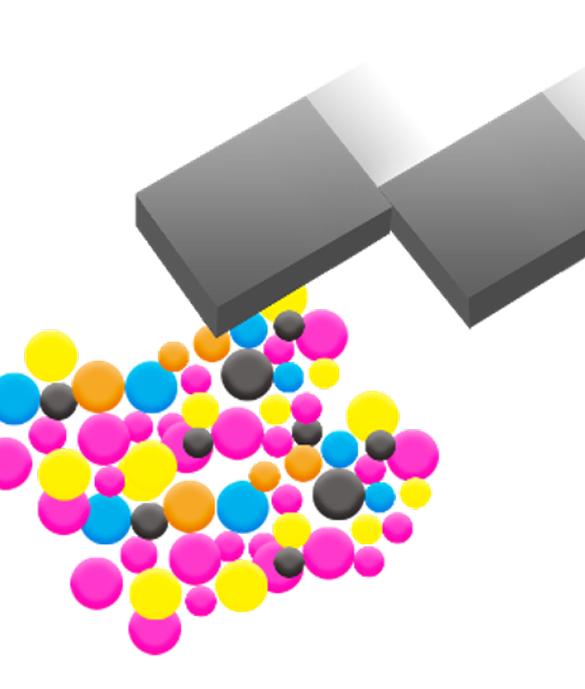 Mimaki Weaving Dot Technology
Designed to produce a wide range
of materials and applications
Stickers & Labels, Vehicle Graphics, Window Decorations, Banners & Posters, Heat Transfer Vinyl, Backlit, Wallpaper, Floor stickers and more…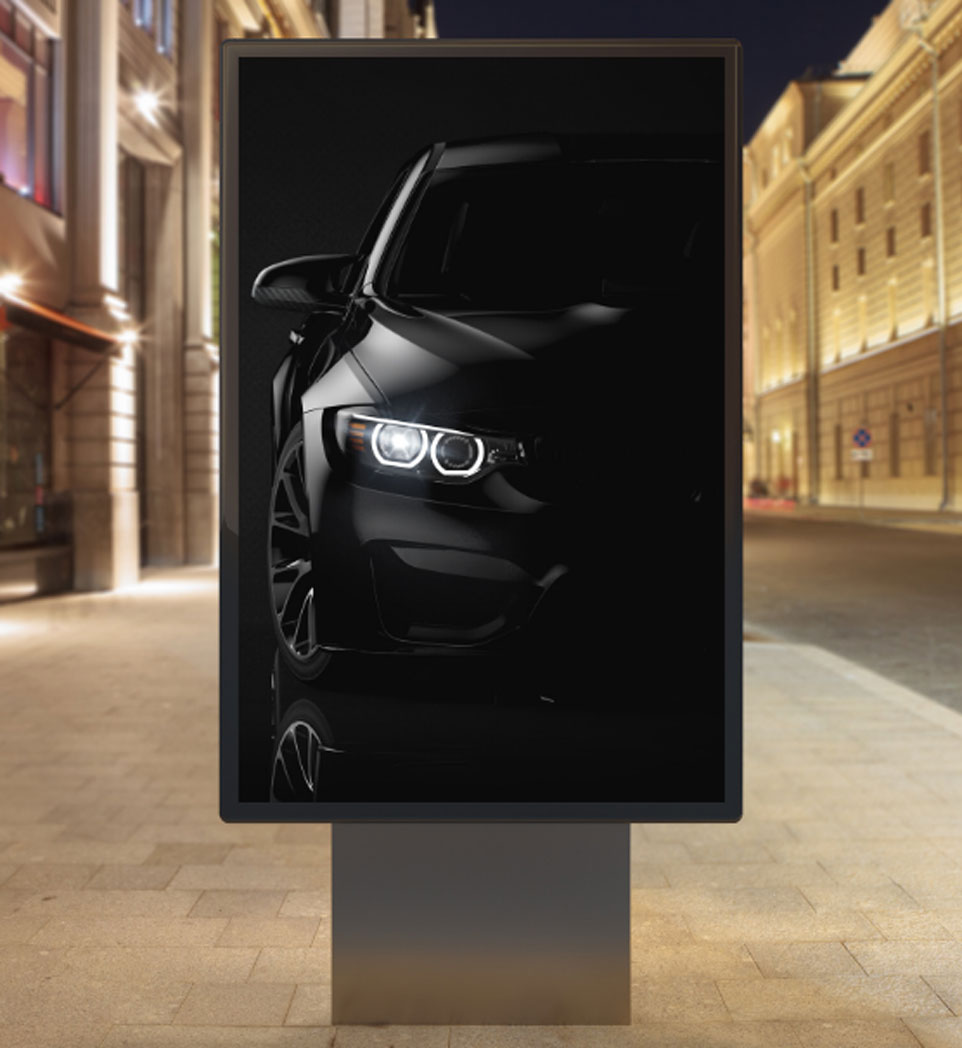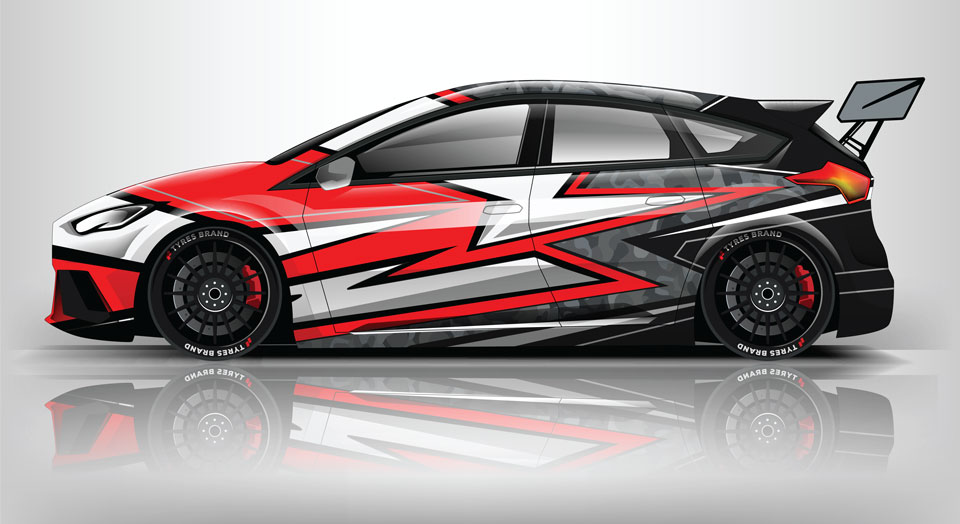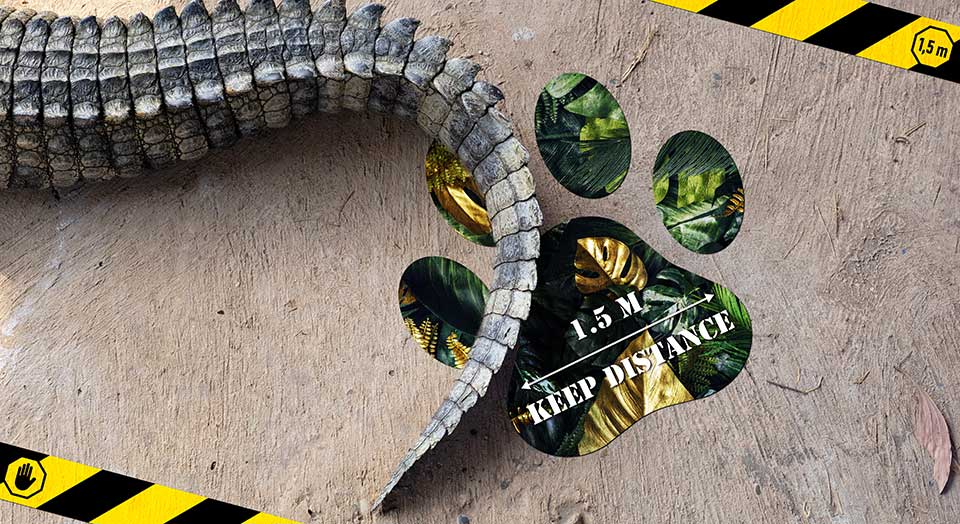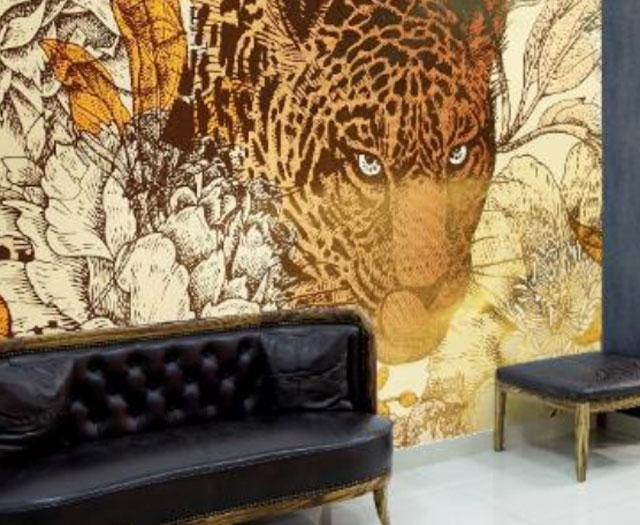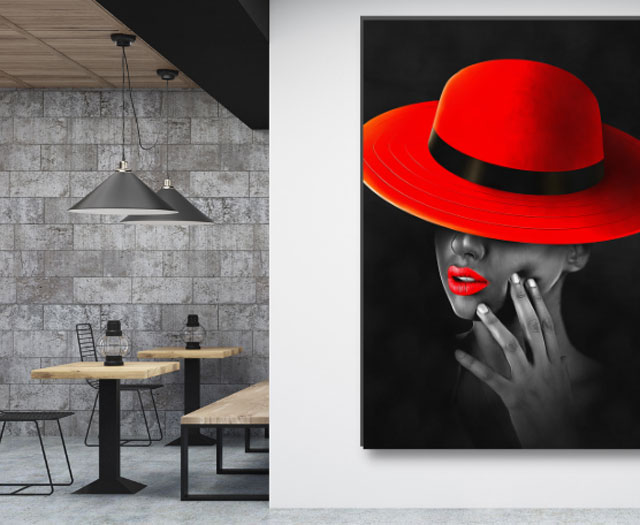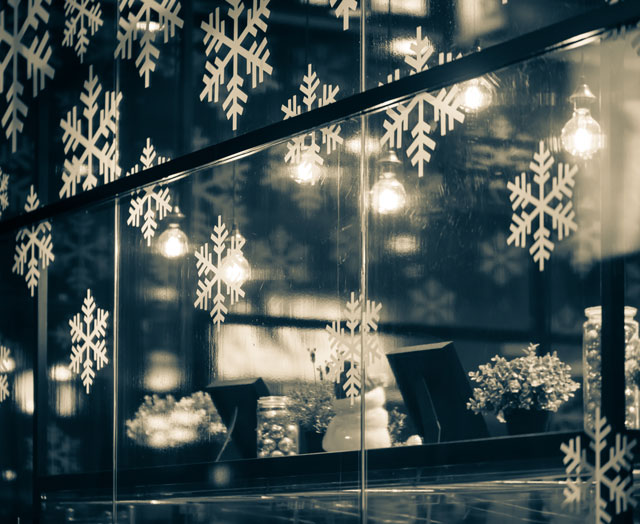 Solvent inks
for superior quality
The (C)JV330-160 can be configured with different ink-sets to be based on application requirements.
Mimaki's SS21 Mild solvent ink-type, available in a 4-colour (productivity), 6-colour (transparent media) and 8-colour (widest colour gamut) configuration, is known for its excellent quality, weatherability and rub-fastness.
Mimaki's BS4 Mild solvent ink-type, only available in a 4-colour configuration (productivity), is known for its fast drying, less odour and cost effectiveness.With this new printer, Mimaki offers a solution for any application requirement, making the (C)JV330-160 a versatile solution.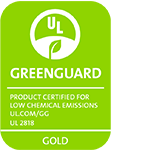 For even more confidence
our products are GREENGUARD GOLD certified
GREENGUARD GOLD certified products meet the rigorous standards for low emission of volatile organic compounds (VOCs) and ensures that a product is acceptable for use in environments such as schools and healthcare facilities without polluting the indoor air quality.
Mimaki's SS21 and BS4 inks are GREENGUARD GOLD certified.
This printer includes Mimaki Core Technologies that offer the best print quality, maximum productivity and reduced exposure to risks that can delay production. See below list of core technologies that are included in the (C)JV330-160.
For continued productivity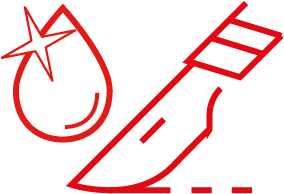 *CJV330-160 only
Item
JV330-160, CJV330-160
Printer
Size expansion
JV330-160
CJV330-160
Head
X,Y resolution
Y: 600dpi, 800dpi, 1200dpi;
X: 600dpi, 900 dpi, 1200, 1800dpi
Ink type
Compatible ink
SS21 / BS4
Compatible ink set
Media
Max. media width
160: 1,620mm
Max. drawing width
160: 1,610mm
Print margin
Right and left: 15mm (Minimum 5mm)
Forward and backward: 70mm (Minimum 10mm)
Max. load capacity
3 rolls (Media Changer)
Max. roll weight
1 roll: max. 45kg or less
3 rolls: Total 90kg or less
Roll outline
250mm or less
Paper tube inner diameter
2 inches / 3 inches
Winding device
Included
Media cutting
Included
Other
Heater
PRE/PRINT/POST: 50° / 45° / 60°
Head gap
Manual 3-step (2.0 / 2.5 / 3.0)
Ink circulation
Circulation in damper MCTv2
Cleaning cartridge
Included
Missing nozzle detection
Included
Automatic correction (DAS)
Included
In-flight lighting
Included
Interface
Recommended: Ethernet 1000 BASE-T
USB 2.0 Hi-speed
Noise
Standby: 45dB or less
Operating continuous sound: 59dB or less
Applicable standards
IEC 62368-1 compliant ETLCB, CE (EMC Directive, Low Voltage Directive, Machinery Directive, RoHS Directive) REACH, VCCI Class A, FCC Class AEAC, KC, RCM, UKCA, EnergyStar
Power specifications
Max unit Single phase: AC100~120V/200~240V±10% 50/60Hz±HZ x2
Power consumption
MAX: [Inlet1] 1,440w or less (AC100-120, AC200-240V)
[Inlet2] 1,440w or less (AC100-120, AC200-240V)
Std.: [Inlet1] 800w
[Inlet2] 750w
Min.: [Inlet1] 4.5w or less (Sleep)
[Inlet2] —
Equipment environment
Waste ink tank (2,000 cc)
Waste ink disposal
RasterLink7, Remote access
Software
Speed: Max. 300mm/s
Acceleration: Max. 0.5G
CJV330 Cutting function
Cutting speed and acceleration
10~450gf
Cutting pressure
10 times/sec
Cutter response time
± 0.2mm
Repetition accuracy
32MB
Receive buffer memory
MGL-II c2
Command
1. Die-cut, 2. ID cut support, 3. Continuous toner reading, 4. Intermediate trim mark function
Other
Waste ink tank (2,000cc)
Software RIP
The primary task of RIP (Raster Image Processor) software is to convert the different formats of the file to be printed into data that the printer "understands" as raster data.
RasterLink7
Mimaki's software RIP, RasterLink 7, comes in the box free of charge.
BS4
Mild Solvent Ink
Cost effective, fast drying, and certified solvent ink
Packaging
2 litre ink pack
Ink type
Mild Solvent ink for indoor and outdoor applications and point-of-sale.
SS21
Mild Solvent Ink
Benchmark high quality mild solvent ink with excellent weather ability and rub-fastness
Packaging
2 litre ink pack
500ml pack for White ink
Colour
4 colours: CMYK
6 colours: CMYK Lm Lc W W
8 colours: CMYK Lm Lc Lk Or
Ink type
Mild solvent ink for long lasting indoor and outdoor applications and vehicle wrappings.
Let's print (and cut)!
Submit your credentials for more information on the all new CJV330-160 and JV330-160 including availability, competitive pricing and local demonstrations.
Request info
Request a demonstration
Want some action? Then request a personalised demonstration, virtually or in person, and understand in depth how the all new CJV330-160 and JV330-160 can maximise your production output.
Request a demonstration
CJV330-160

JV330-160